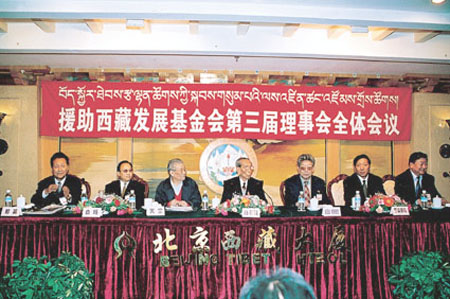 The third council of the Foundation met in Beijing in mid-March 2006. Photo by Wu Yi.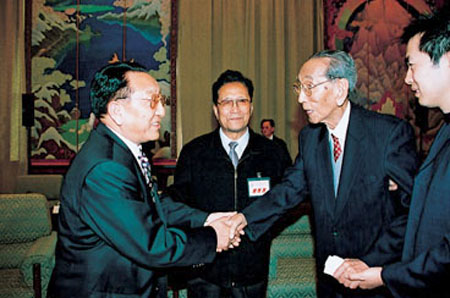 Ngapoi Ngawang Jigmei,age 90 or more , was re-elected head of the third council of the Foundation.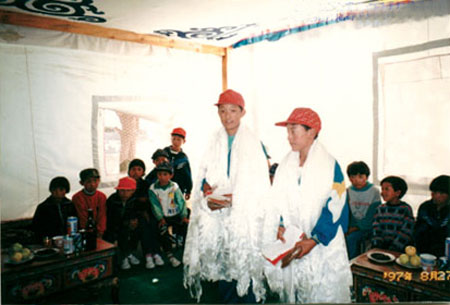 The Foundation organizes the undertaking of Orphanage Project.
Picture shows orphans are sent to study in China's hinterland.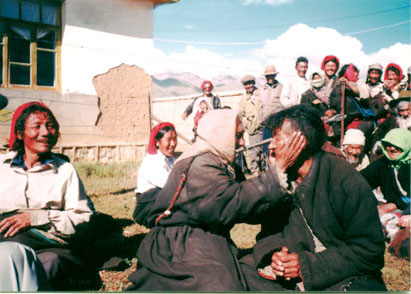 Thanks to the Eyesight Project,
the old man recovers his eyesight and is able to see his family members and friends.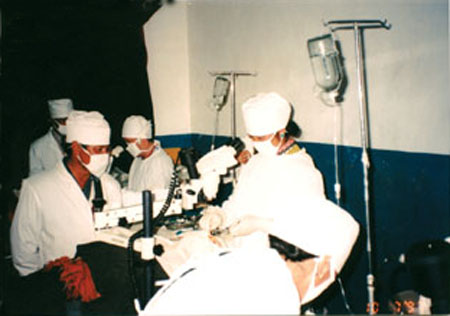 The foundation organizes the undertaking of Eyesight Project.
Picture shows an eye surgery going on in Tibet.
In the past 10 years the Foundation has undertaken 295 aid projects involving a total capital of some 100 million Yuan, which benefit 13,000 Tibetan farmer and herder households.