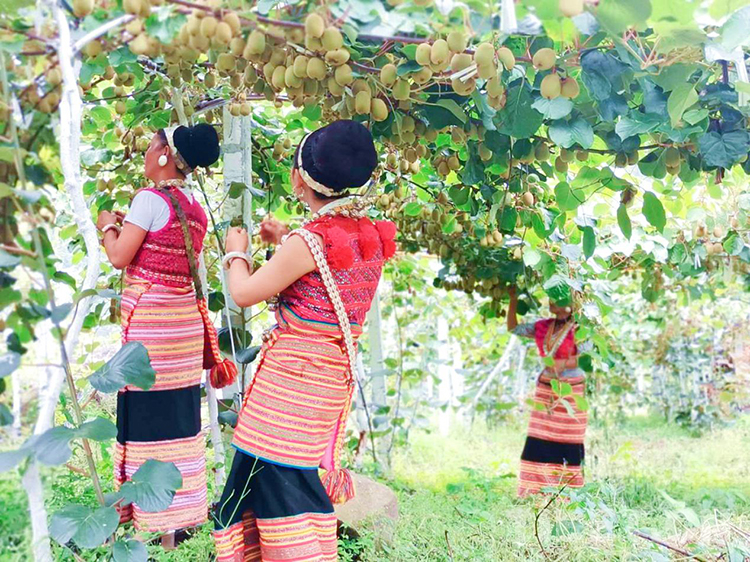 "Growing kiwi tree well will definitely exceed the benefits of growing corn!" Though Nyingchi has abundant agricultural and forestry resources, planting kiwi tree is still a new thing in Tibet. At first, the people of Xiani Village, who were used to growing crops such as rice and corn, were not optimistic about planting kiwi trees. However, it turned out that the villagers have embarked on a well-off road by developing tourism and planting kiwi trees.
The Zayul kiwifruit industry is an industrial poverty alleviation project. In 2021, Zayul County planted about 2,352 mu (387 acres) of kiwi trees, which directly driven 1,456 people of 281 households in 6 villages to participate in the industry.
Today, in Xiani Village, the lush green kiwi tree gardens…from a picture of well-off village with beautiful ecology and happy life.