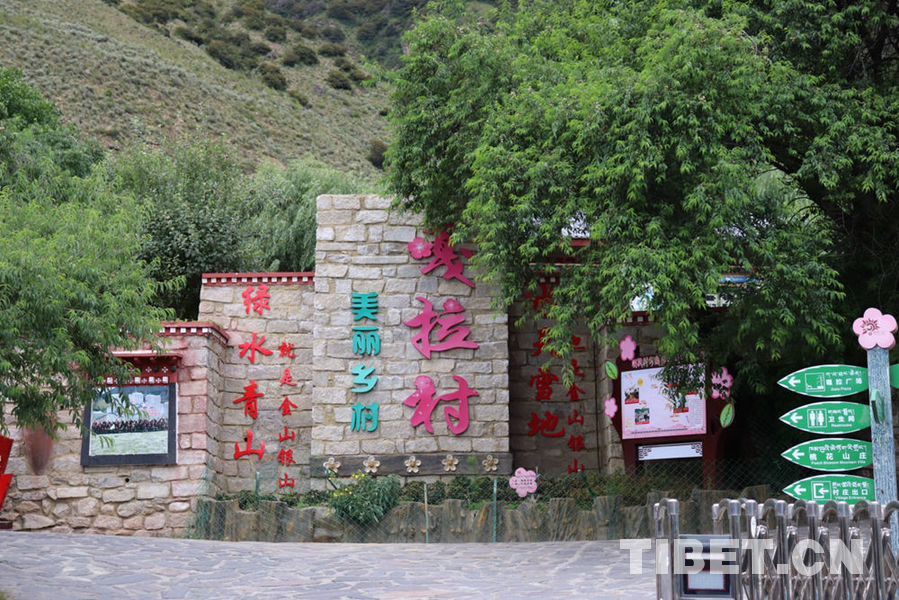 Gala Village in Bayi District, Nyingchi City, is renowned as "1st Village of Peach Blossoms" in Tibet. More than 1,200 wild peach trees form a land of idyllic beauty of more than 270 mu (about 45 acres). Since 2002, Gala Village has held the Nyingchi Peach Blossom Cultural Tourism Festival for 20 consecutive years.
In recent years, rural tourism in the village has entered a fast lane. Not only has the village eliminated tree felling, but the villagers have spontaneously developed courtyard greening and actively planted trees. Now, all courtyards in Gala Village have achieved full greening, and the afforestation area surrounding the village has reached 240 mu (about 39.5 acres).
The village has taken the Peach Blossom Cultural Tourism Festival to promote its specialties, such as Tibetan pork, Tibetan incense, Tibetan wooden bowls, embroidered backpacks, handmade necklaces, thangka paintings, which have travelled to all over the country.