11th Panchen Lama attends opening ceremony of fifth World Buddhism Forum
---
From: China Tibet Online
The fifth World Buddhism Forum opened in Putian, Fujian Province, China on the morning of October 29. The 11th Panchen Lama Erdeni Choskyi Gyalpo, a member of the Standing Committee of the Chinese People's Political Consultative Conference (CPPCC) and vice president of the Chinese Buddhist Association, attended the opening ceremony and gave a speech in which, drawing from Buddhist doctrine, he emphasized the concept of a common human destiny. He said that constructing a common human destiny is increasingly becoming a consensus among the international community. Buddhist concepts such as "harmony and coexistence, equality and tolerance, benevolence and wisdom, mercy and compassion, and harmony" are still useful for solving the predicaments of modern civilization and can provide wisdom and inspiration for seeking new meanings of common human values.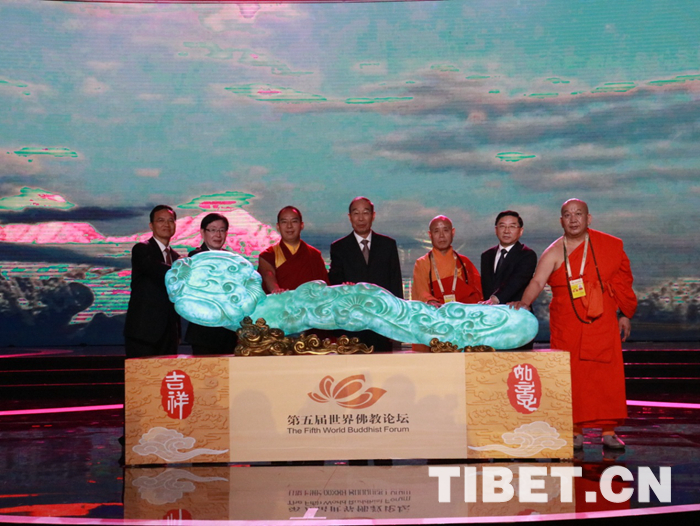 The opening ceremony of the fifth World Buddhism Forum.
It is reported that more than a thousand people, both representatives from the field of Buddhism as well as people from all different backgrounds, from more than 50 countries came to the forum.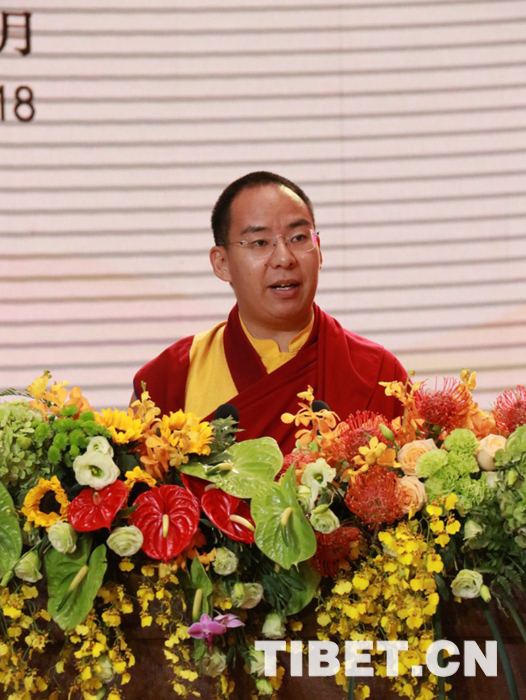 The 11th Panchen Lama gives a speech.
The 11th Panchen Lama pointed out that equality and tolerance are the bridges with which to build a harmonious relationship between all mankind and a cure for crises in international relations. He said that we are all one family enjoying the same blue sky and living in the same home. There should only be mutual respect, equality, and tolerance between the nations of the world. Neighbors should be kind to each other and trust and cultivate friendships with each other. Only when people undertake the common destiny of all mankind will the world be able to advance forward smoothly and steadily.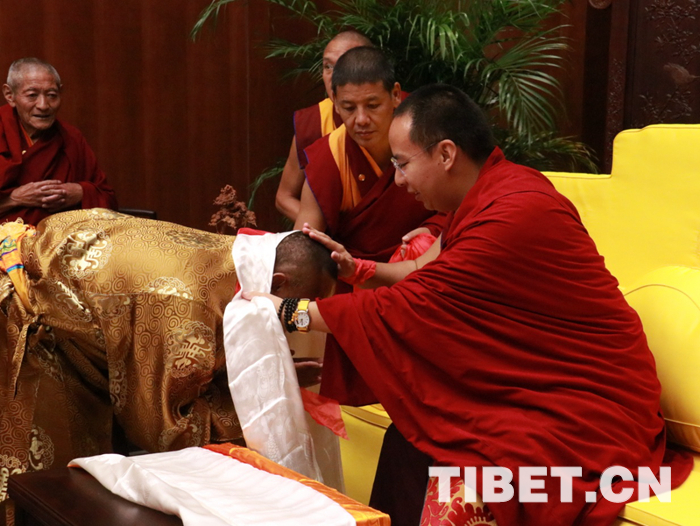 Tibetan Buddhist rinpoches attending the forum meet with the 11th Panchen Lama.
After the forum's morning program concluded, nearly 20 Tibetan Buddhist rinpoches participating in the forum met with the 11th Panchen Lama. The 11th Panchen Lama encouraged everyone to take advantage of the forum to learn from Buddhists from other regions and to gain an international perspective. He emphasized that the most important thing for the development of Buddhism is the "seed" within each person's heart. As long as the seed for Buddhist development is there, then the flower will bloom.